17 November 2023, Bologna Fiere
Join us at the inaugural FAAS Sustainability Day organised on the 17th of November 2023 in Bologna during the esteemed FUTURMOTIVE Exhibition event.
The occasion will bring together the automotive aftermarket ecosystem leaders and innovators. The platform will provide exciting opportunities for knowledge sharing, network building, and the exploration of cutting-edge green innovations.
The agenda will be led by prominent panels and presentations from organisations such as Bosch, LKQ, Fraunhofer Institute, and many others, focusing on vital topics and challenges while highlighting the innovations necessary to achieve net-zero and other sustainability objectives.
Participants will have the opportunity to network with their peers, valued customers, trusted suppliers, and innovative start-ups from across Europe and beyond. Through these connections, we aim to foster lasting connections and offer opportunities to discover innovative solutions.
The Sustainability Day will be preceded by a reception and networking dinner on Thursday 16 November 2023 at 19.00 at the Royal Hotel Carlton Bologna (Via Montebello, 8, 40121 Bologna).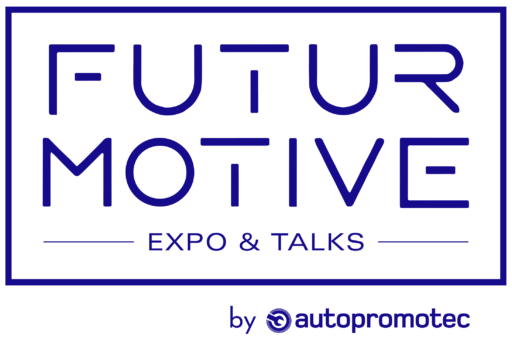 Provisional Agenda
8:30 – 9:30 Registrations & coffee
9:30 – 9:45 Welcome
9:45 – 10:15 Keynote – Boston Consulting Group
Alexander Brenner
Johanna Pütz
10:15 – 11:15 Panel Discussion – Carbon neutral by 2050: Can we make it?
Systemiq – Niklas Niemann
Inteliam – Antoine Soulier
MEKO – Louise Wohrne
Schaeffler Automotive Aftermarket – Jan Bambas
11:15 – 12:30 Best practices presentation – Reducing carbon emissions in the operations
Robert Bosch GmbH – Peter Lukassen
Alliance Automotive Group (AAG) – Cor Baltus
IBM – Oliver Gahr
Polytechnic University of Milan – Gianpiero Mastinu
Ricardo – Sam Hinton
12:30 – 13:15 Lunch beak
13:15 – 14:15 Panel Discussion – More sustainable transport of automotive spare parts
Vindelici Advisors – Christoph Stuermer
LKQ – Richard Brasher
BorgWarner – Michael Boe
MEMA – John Chalifoux
Auto Care Association – Bill Hanvey
14:15 – 15:45 Presentations – Innovating the industry: Green products and services
Mobilion Ventures – Avi Feldman
ZF Aftermarket – Mathias Lintel-Höping
GROUPAUTO International – Robert Stevens
Fraunhofer IPA – Jan Koller
Oakdene Hollins – Elena Payne
15:45 – 16:00 Closing remarks
Participants' fees (dinner and conference incl.):
150 euro for FAAS Members
300 euro for non-FAAS Members
1 free ticket per European Association, National Association, and Research Institute
For group discounts, please contact us directly.
Hotel:
A special fare has been reserved for FAAS Sustainability Day participants at the Royal Hotel Carlton Bologna (Via Montebello, 8, 40121 Bologna). Please use the discount code FAAS23 when contacting the hotel (carlton@monrifhotels.it).
How to get to the FAAS Sustainability Day:
You can get to Bologna by high-speed train from the major Italian cities and neighbouring countries. Alternatively, you can fly to the Bologna G. Marconi Airport, with direct connections to European hubs.
Please remember that, in order to access the FAAS Sustainability Day, it is required to register at the Futurmotive – Expo & Talks event. To request your free entrance ticket, please visit the page www.futurmotive.com/ticket, and follow the instructions. Once you've filled in all the required fields, you'll receive a confirmation email with your free entrance ticket. For any further information about your registration at Futurmotive – Expo & Talks, please do not hesitate to contact the show office at the following email: showoffice@futurmotive.com